Why will your child love this course?
The lessons are created using fun age-appropriate stories that portray familiar scenarios to intrigue your child's interests and curiosity

The game-based, interactive learning activities, will keep children focused and engaged throughout the class.

Cultivate awareness of tones and the Chinese phonetic system, facilitating Chinese learning and in turn gaining more confidence in their language use.

Integrate high-frequency phrases and expressions in classes, letting your child learn daily communication naturally.
Why should your child take this course?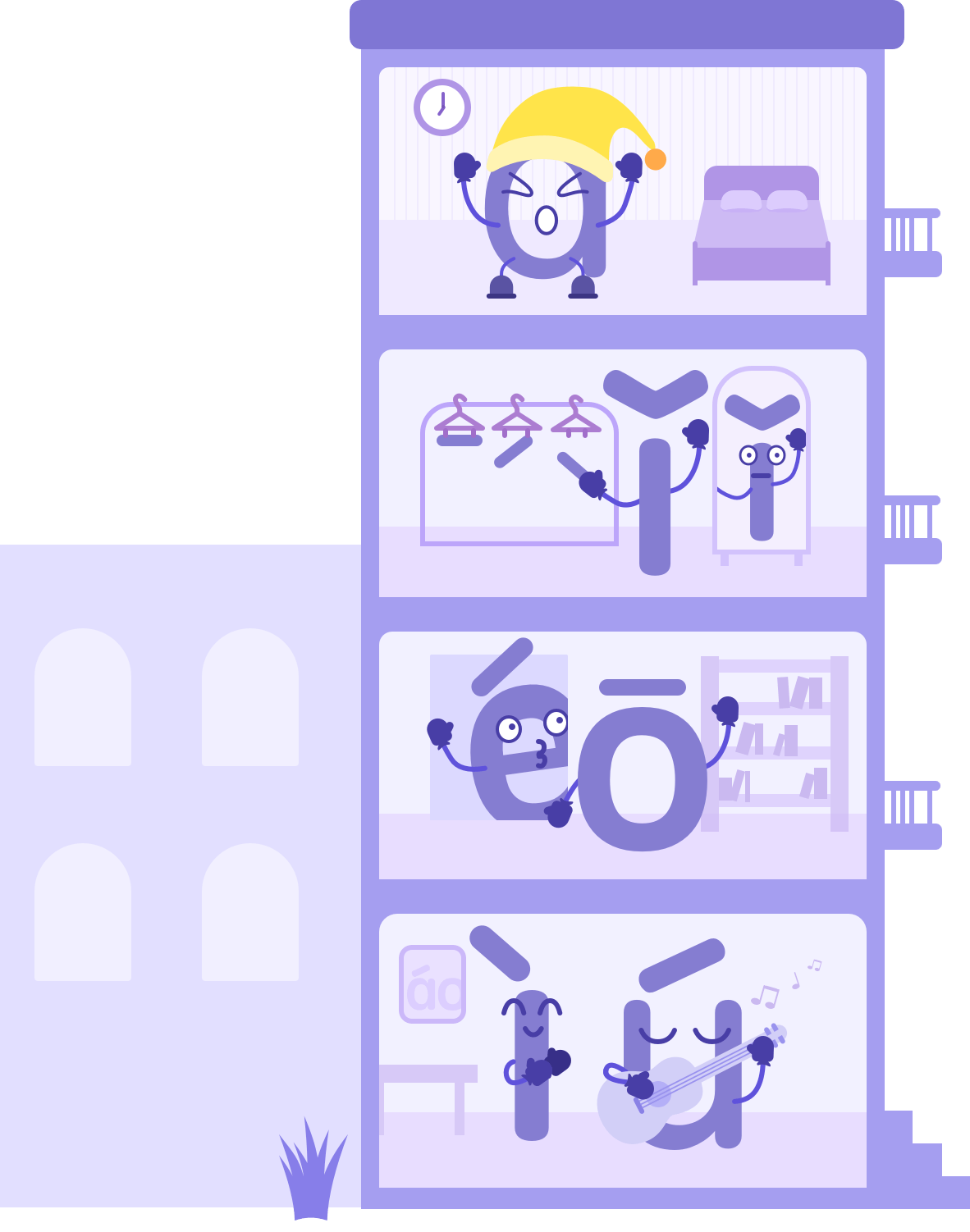 Easily learn the 200+ conventional syllable standards in Pinyin, including all the 23 initials and finals, covering over 85 percent of Chinese pronunciations.

Take care of one of the hardest parts of Chinese speaking - the dreaded tones. Let your child pronounce authentic Chinese.

Sets up a firm foundation for your child's long-term Chinese learning journey. Inspire their creativity, nurture their interests in Pinyin and Chinese characters.

Improve listening and speaking skills through various modes of practice to maximize the learning results.

Our Course
The Pinyin course consists of 8 lessons, 25 minutes per lesson, and full 100% immersion 1-on-1 teaching.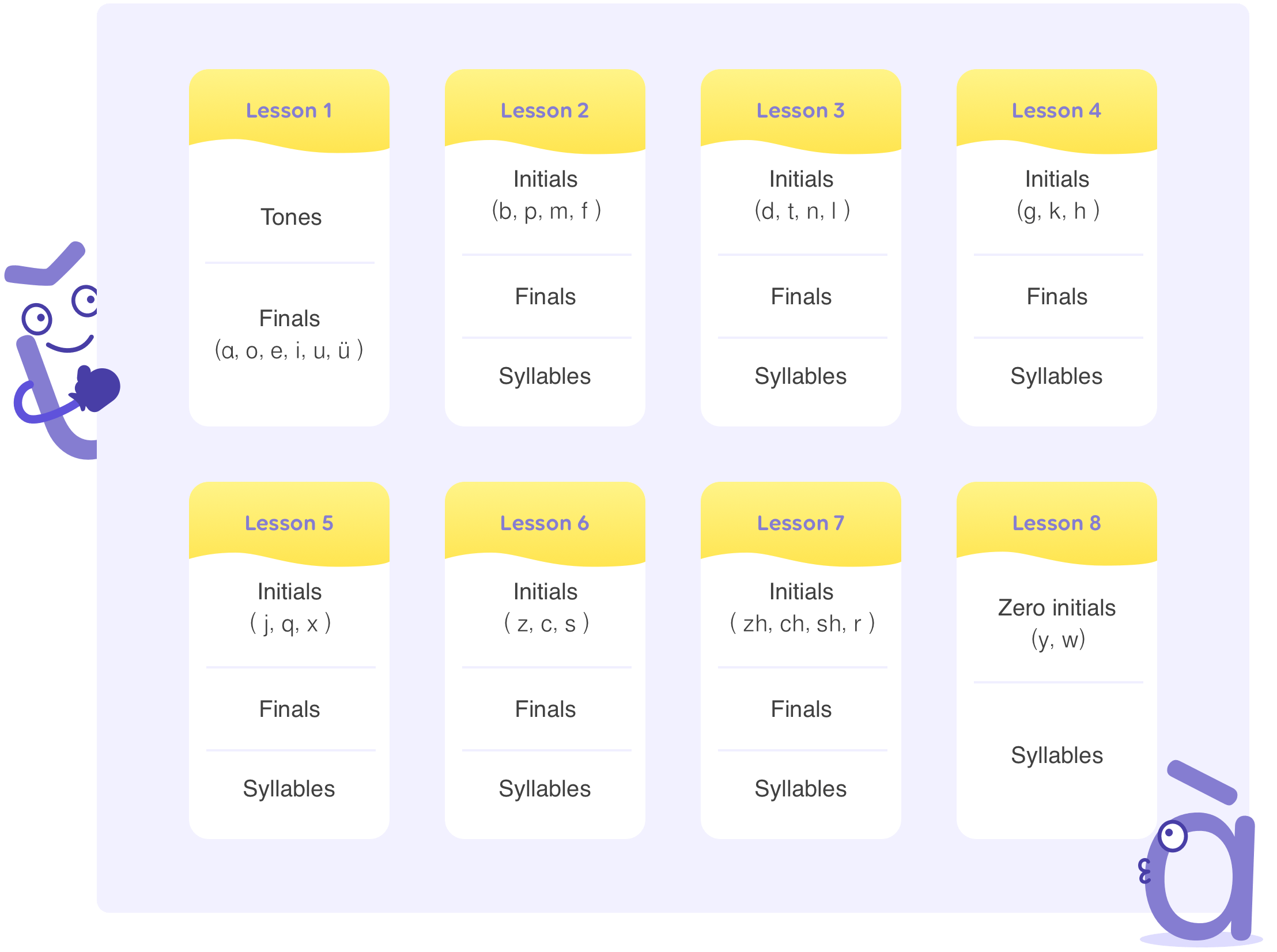 FAQ
Q
How long is each class?
A
There are 8 Pinyin classes in total and each class lasts 25 minutes.
Q
Who is the Pinyin course suitable for?
A
Children aged 4-15 years old that have started learning from the major course.
Q
How often should my child take the Pinyin course?
A
To have a better learning outcome, we recommend 2 classes a week and to complete all the classes in 1 month.
Q
How to schedule the Pinyin course?
A
After purchasing the Pinyin course, there will be a new tab on the schedule page and that you may use to schedule Pinyin course classes.
Q
Does the Pinyin course have supplementary materials?
A
Yes, your child can use audiobook and the Pinyin chart to review and practice.
Q
How long is the validity period of the Pinyin course?
Q
Can I get a refund for the Pinyin course?
A
Yes. Within the validity period, you may contact us at xn_songni@vipkid.com.cn to get a refund for the Pinyin course.
Make Chinese learning easier for your child
Start learning pinyin today

© 2019 all rights reserved by lingo bus